Jollof Rice with Chicken Breast Strips, Plantain & Harvest Sauce
Our traditional Nigerian jollof rice, cooked with bell peppers mixed with a base of spices. A taste of home for the kids!
The following are served with either regular or sweet potato fries:
A combination of 3 cheeses, picked by the chef!
Grilled Sweet Chicken Wings
Chicken wings marinated in our Harvest honey glaze
Harvest beef hot dog with a toasted brioche bun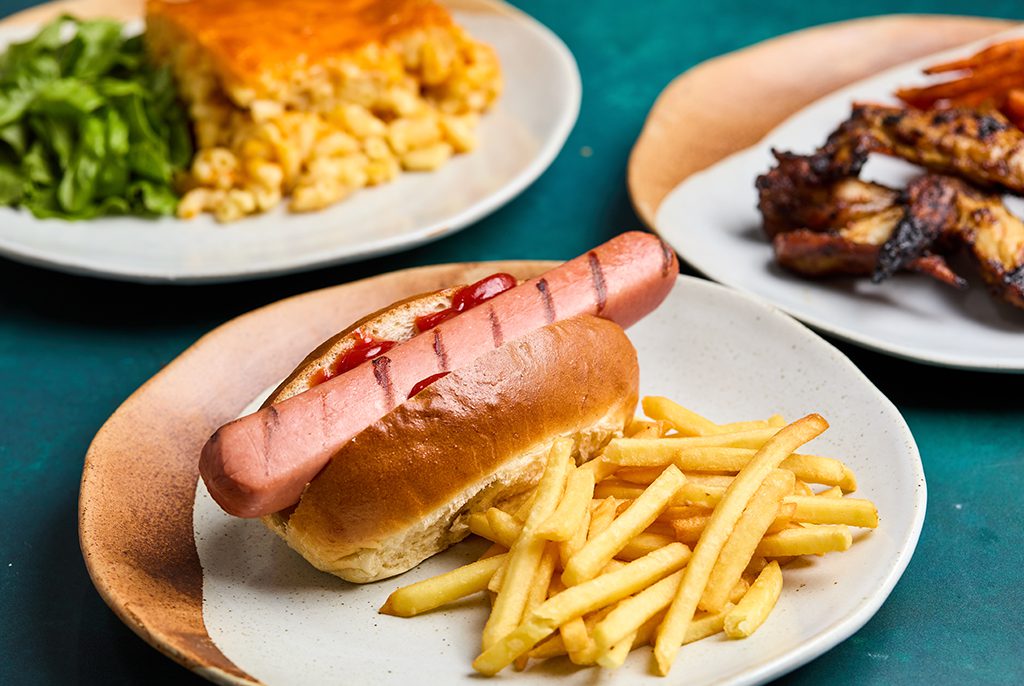 A choice of vanilla, coconut, chocolate, strawberry or rum ice cream