Great home cooked food made with love and passion
With the added ingredient of joy and laughter
Add a handful of warmth, with a spoonful of affection and kindness
We Are Harvest
Jerk Chicken
Who hasn't heard of the famous Jerk chicken. A staple cuisine throughout the Caribbean made of grilled chicken coated spicy jerk marinade sauce, allspice & scotch bonnets peppers. No need to long for the Caribbean; have a taste of it here today.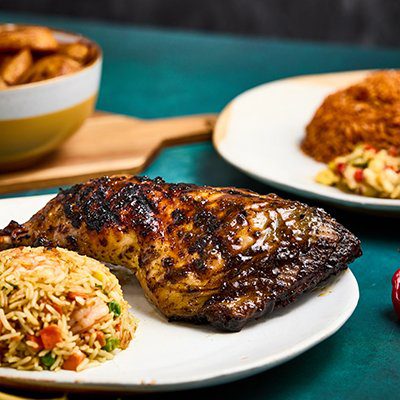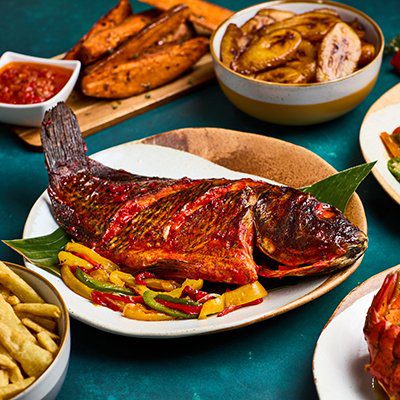 Grilled Tilapia
Grilled whole marinated fresh Tilapia cooked in spicy sauce and vegetable medley, you don't want to miss out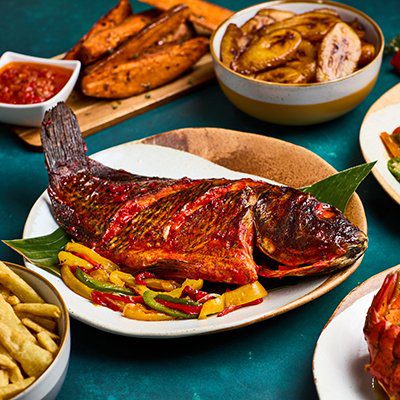 Chickpea Curry
The classic curry with chickpeas, You have to try the Chickpea Curry! This dish blows away expectation and we here at Harvest cannot stop eating it.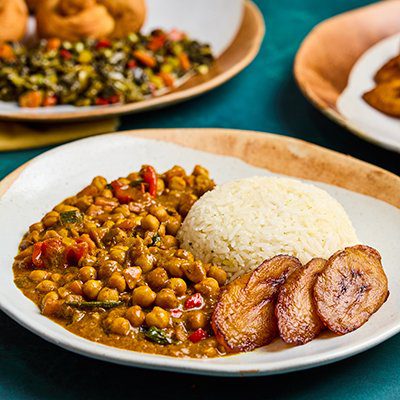 Eat in
We look forward to welcoming you to our restaurant
Click & Collect
Order your favourite dishes to pick up from our Windsor restaurant
Or call us on 07862 495007 or 01753 313007
Delivery
Let us bring the taste of Africa and the Caribbean straight to your door
Or choose from these delivery services
Freshly made fusion cuisine
Our aim is simple: to serve up plates, bowls and platters of sumptuous dishes with West African and Caribbean influences, giving diners the opportunity to tantalise their tastebuds with something new, made from the freshest ingredients mother nature avails.
Whether you are tucking into a serving of Jollof rice with fried plantains, thinking to indulge in Harvest Jerk Chicken or curry goat, or biting into a 'puff puff' – each dish is made with love, is an ode to the heritage of the restaurant's Founders, and is a delightful celebration of Afro-Caribbean signature dishes.